17/11/2020
13:00 - 14:00
Event Details
Starting in January 2021, cOAlition S Organisations are changing their grant conditions to mandate Open Access for all publications reporting original research supported in whole or in part by their funding. cOAlition S Organisations offer three routes that allow their funded researchers to be compliant with this policy. Authors can publish in fully Open Access journals and platforms, they can self-archive a version of their paper, or they can publish in journals that are under a Transformative Arrangement.
cOAlition S has developed its Rights Retention Strategy to fully support the self-archiving route. The Rights Retention Strategy gives researchers the freedom to publish in their journal of choice, including subscription journals, whilst remaining fully compliant with Plan S. Authors only need to apply a Creative Commons Attribution licence (CC BY) to (at least) the Author Accepted Manuscripts (AAMs) of their submissions.https://www.coalition-s.org/rights-retention-strategy/
Representatives from cOAlition S will describe the Rights Retention Strategy and its implementation, and will be available to answer any questions attendees may have about this initiative.
Registration:
https://arma.ac.uk/product/plan-s-rights-retention-strategy-webinar/
The Zoom link will be circulated to all attendees prior to the event, via email
Speakers:
Johan Rooryck, Executive Director, cOAlition S
Johan Rooryck is a professor at Leiden University and currently Executive Director of cOAlition S. He is the editor-in-chief of the Open Access journal Glossa: a journal of general linguistics since 2016. From 1999 to 2015, he was the executive editor of Lingua (Elsevier), when its Editorial Team and Board, as well as its reader and author community, decided to leave Lingua to found Glossa. He also is a founding member and president of the Fair Open Access Alliance (FOAA) and Linguistics in Open Access (LingOA). He is a Member of the Academia Europaea.
Sally Rumsey, Jisc/cOAlition S OA Expert
Sally Rumsey is cOAlition S OA Expert (Jisc support). She was previously Head of Scholarly Communications & RDM, Bodleian Libraries, University of Oxford where she managed the University's repository service for all types of research outputs, Oxford University Research Archive (ORA and ORA-Data https://ora.ox.ac.uk/), advised on scholarly communications, and drafted University policies and documents on open access. She liaised with Oxford researchers to define library support requirements for Open Scholarship. Sally is a member of the UKSCL (Scholarly Communications Licence) group and a member of the Knowledge Exchange Open Scholarship Experts Group. Sally represented Oxford University on the LERU (League of European Universities) OA Info-Group. She is previous chair of CASRAI-UK OA Group. Previous presentations on OA topics include at RLUK, FORCE19, ESHRE, Open Pharma, Oxford-Berlin Open Research Summer School, and across Oxford University. She was previously e-Services Librarian and manager of the repository at the London School of Economics.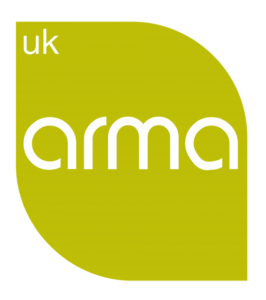 ARMA is the UK's professional association for research leadership, management and administration. We have around 3,000 members from across the UK, from higher education institutions, research funders and charities. Our work focuses on creating opportunities for our members to develop their professional skills and play their part in a positive and dynamic research culture.
Kart utilgjengelig
Ingen NARMA nett-påmelding for dette arrangementet.